The Camp Phoenix Caper (Paperback)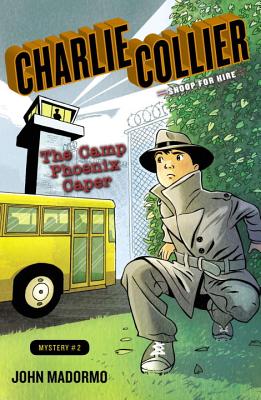 Other Books in Series
This is book number 2 in the Charlie Collier series.
Description
---
He's got a talent for unraveling the most tangled mysteries
Charlie Collier is back solving mysteries out of his parents' garage, and this one's a doozy Charlie's friend Sherman's brother is missing and it's up to Charlie to track him down. And then there's a series of robberies in town involving masked teenagers. Could they be related? Charlie has to get himself in a heap of trouble like getting thrown in juvie to figure out what's going on.
About the Author
---
John Madormo (www.charliecolliersnoopforhire.com) is a college professor and a screenwriter who teaches classes in screenwriting. He lives in Chicago and has always wanted to write about a young sleuth. He s good at mind puzzles, just like Charlie. He lives near Chicago, in Naperville, Illinois."