Breaking Away from the Math and Science Book: Physics and Other Projects for Grades 3-12 (Paperback)
Upcoming Events
10/03/2020 - 10:30am to 11:30am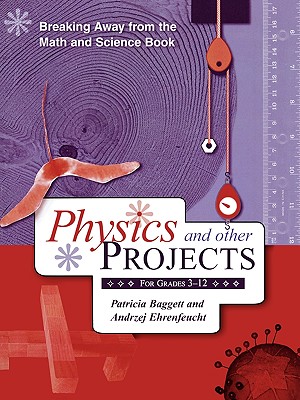 Email or call for price.
Usually Ships in 1-5 Days
Description
---
Breaking Away from the Math and Science Book: Physics and Other Projects for Grades 3-12 provides materials that teachers can use directly in their classrooms without expensive or specialized equipment. The material is presented in a modular format that allows one to adapt it to different levels of students, from higher elementary through high school. The supplies and equipment required for the experiments are minimal and readily available. The book contains: 12 chapters, divided into 70 units, material that can be presented at almost any level and requires little or no mathematics, several topics from physics with a concentration on force and energy, high school algebra and trigonometry, brief surveys of the basic facts of physics that are involved, and the math needed in the lessons. For classroom teachers who: have different objectives and goals, are looking for experiments that students can perform in the classroom that are relevant for the core topics of physics, want to show students how math is really applied, want to provide students with mathematically challenging and meaningful tasks, want to offer students something different, maybe a bit unusual, and interesting. It can also be used as the basis of an integrated math and science course for prospective and practicing teachers at the university level.
About the Author
---
Patricia Baggett has been professor of mathematical sciences at New Mexico State University since 1995. Andrzej Ehrenfeucht has been professor of computer science at the University of Colorado since 1973.